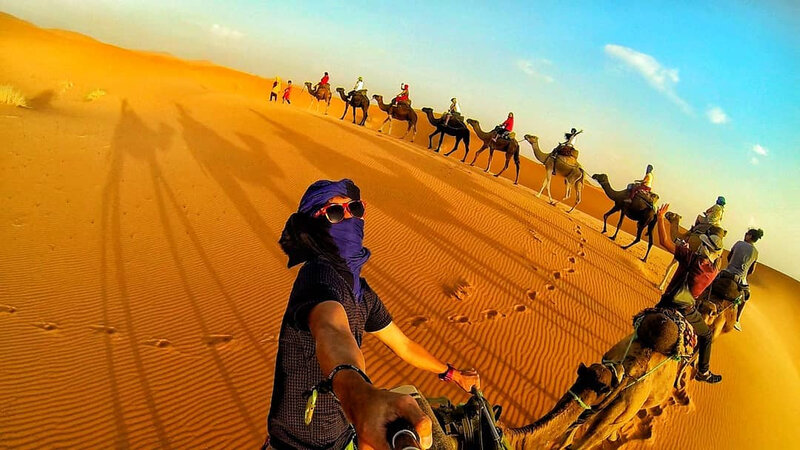 Camel rides
Some people love 'riding' camels, others prefer to walk. You can have a camel ride for 30 minutes,
or 5 hours. It's up to you. Whatever your preference, we can prepare a picnic lunch
(to wile away some relaxing hours under a tree adjacent to the dunes).
Quad biking
Quad biking can be done 4 km from the camp. The cost is 80 euro per person for 1 hour
or 110 euro per person for 2 hours. The quads are all new and safety helmets are provided.
We don't do the quad biking from the camp as we like to preserve the tranquillity of the camp.
YOGA
We have the normal array of games including chess, backgammon, scrabble and boule.
Entertainment
Everyone that works at the camp plays a musical instrument or can sing.
Whilst musical entertainment is put on after dinner around the fire,
you can expect to hear impromptu music and singing at any time of day.
Guided Walks
It might appear that not a lot happens in the desert, but the reality is different.
It's not exactly teeming with life, but your guide will show and explain to you all sorts
of interesting things…be it fauna, flora, bird and insect life and the dunes themselves.
Guided walks are of about 2 hours' duration, but can be tailor-made according to your interests.